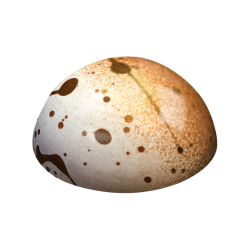 46% Bahibe
46% pure cacao from the Dominican Republic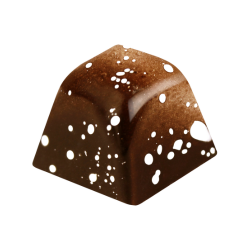 Café Latte
Rich coffee and delicious cream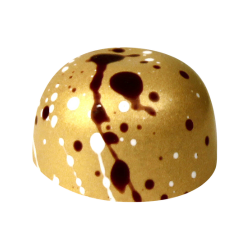 Bourbon
Flavorful Kentucky bourbon whiskey in rich milk chocolate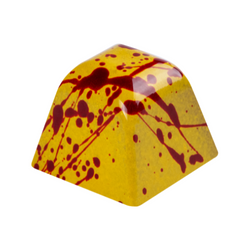 PB&J
A nostalgic staple reimagined in chocolate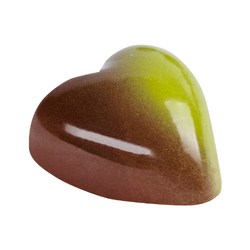 Sicilian Pistachio
Salted pistachios and sweet white chocolate ganache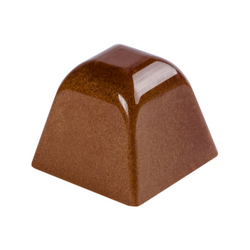 Tahitian Caramel
Vanilla, buttery caramel, and creamy milk chocolate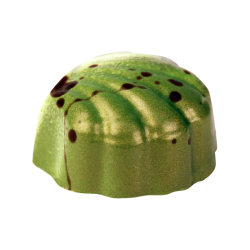 Peanut Butter Cup
Creamy peanut butter and milk chocolate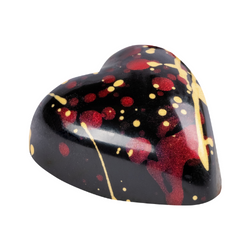 Hot Dark Chocolate
Silky dark chocolate ganache infused with jalapeño pepper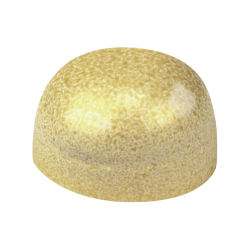 Vanilla
White chocolate and sweet vanilla bean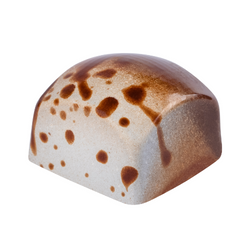 Tiramisu
Dark espresso atop fluffy mascarpone cream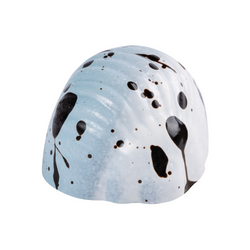 Coconut
Bold dark chocolate and sweet coconut cream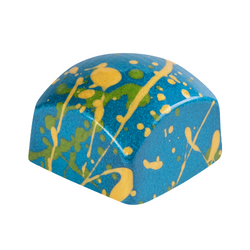 80% Coeur de Guanaja
Intensely bold 80% dark chocolate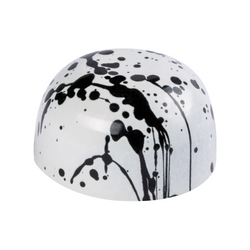 Cookies 'n' Cream
A dreamy blend of chocolate creme cookie crumbles and white chocolate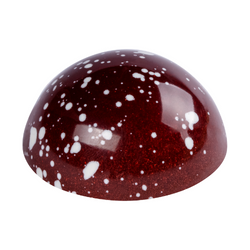 Raspberry
Tart raspberry and dark chocolate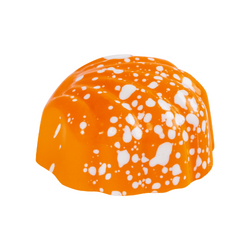 Florida Orange
Fresh-squeezed Florida orange and a splash of vanilla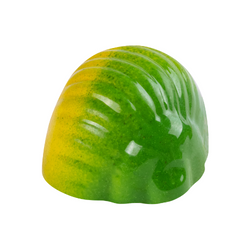 Key Lime Pie
A tangy classic made with fresh-squeezed Key Limes and crumbly graham cracker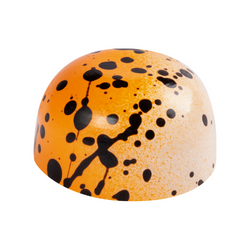 Passion Panna-Cotta
A light buttermilk ganache layered with passionfruit and vanilla jam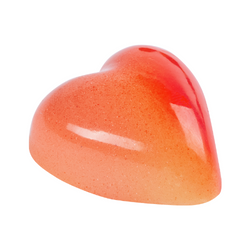 White Chocolate Raspberry
Tart fresh raspberries swirled into creamy white chocolate ganache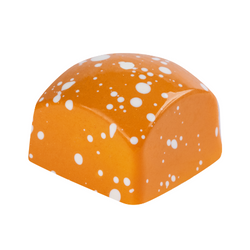 New York Cheesecake
Fresh-baked New York style cheesecake in white chocolate for a bite of big city flavor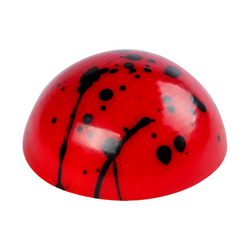 Strawberry
A heavenly couverture saturated with bright strawberries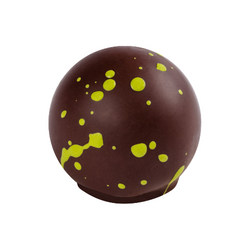 Dark Chocolate Cream Truffle
Rich 49% Venezuelan dark chocolate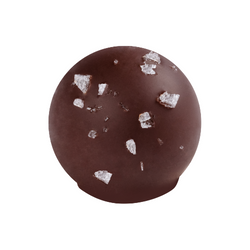 Sea Salt Caramel Truffle
A perfectly balanced truffle filled with golden caramel and topped with red and pink sea salt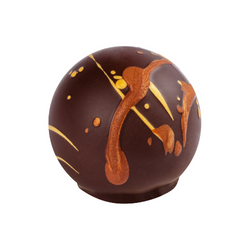 "Shot in the Dark" Espresso Truffle
Power up with an extra shot of espresso and coffee-infused cream in this intense dark chocolate.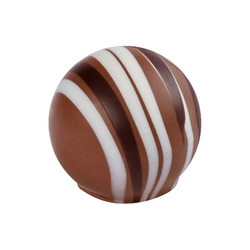 Roasted Almond Truffle
A delicious pairing of roasted almond and milk chocolate ganache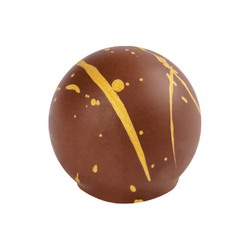 Hazelnut Praline Truffle
Crunchy caramelized hazelnut praline and milk chocolate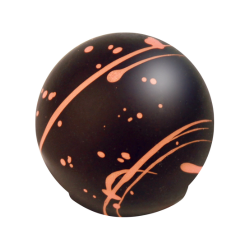 Grand Marnier
Fragrant orange cognac with dark chocolate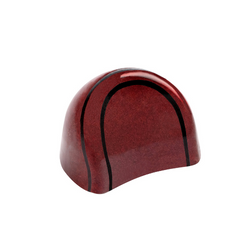 Jiquilisco Bay
Cocoa Mass: 97% Origin: El Salvador
Cacao was first planted in the luscious sandy loam soil of Hacienda La Carrera near Jiquilisco Bay about 100 years ago. The criollo influence in these beans, along with the near-sea level terroir, creates a chocolate mellow enough to eat as a 97%. Starting with a floral approach, this chocolate develops with grassy, slight spice, black tea, and hints of berry fruit flavor notes. Acquired through "Fair to Farmer", a direct trade relationship established by Mesocacao, a chocolate startup specializing in Centeral American flavors.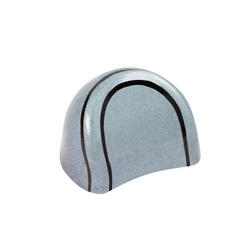 Maracaibo
Cocoa Mass: 88% Origin: Venezuela
From the region Sur del Lago, Maracaibo, Venezuela,the high percentage of cacao provides Maracaibo 88% with an intensive flavor experience. The strong cacao taste is pleasantly supplemented through a licorice note which then transfers into a roasted coffee flavor rounded by a hint of prune. A black tea note accompanies the slow and intensive finish.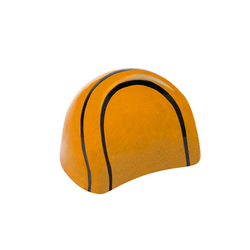 Tanzanie
Cocoa Mass: 75% Origin: Tanzania
This Tanzanian origin dark chocolate couverture is both powerful and tangy with subtle notes of fruit and spices. When the fruity aromas are released, you feel all the intensity and power of this exceptional cocoa. Tanzanie Origine chocolate has a spicy, peppery and citric aroma profile.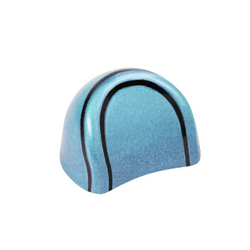 Pico Bonito
Cocoa Mass: 70% Origin: Honduras
Cacao beans for this chocolate are collected in the north central part of Honduras near Pico Bonito National Park named for the mountain (beautiful peak) that bears its name. This area is very popular for birdwatching, rafting, kayaking and hiking, and is a part of the Mesoamerican Biological Corridor.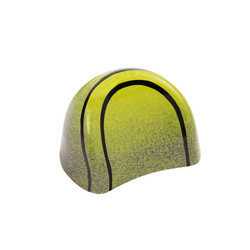 Nyangbo
Cocoa Mass: 68% Origin: Ghana
Cacao farming has been a tradition in southern Ghana for over a century. The beans that grow in this hot and sunny yet fertile and humid climate are the foundation for the Valrhona Grand Cru de Terroir called NYANGBO Pure Ghana. Farmers grow one of Africa's best cacaos in the soil constantly swelled by tropical rains located between the beaches of the Gulf of Guinea and Lake Volta. It is distinguished by a subtle acidity that allows a note of round chocolate warmth to develop, followed by a soft and sweet spiciness.